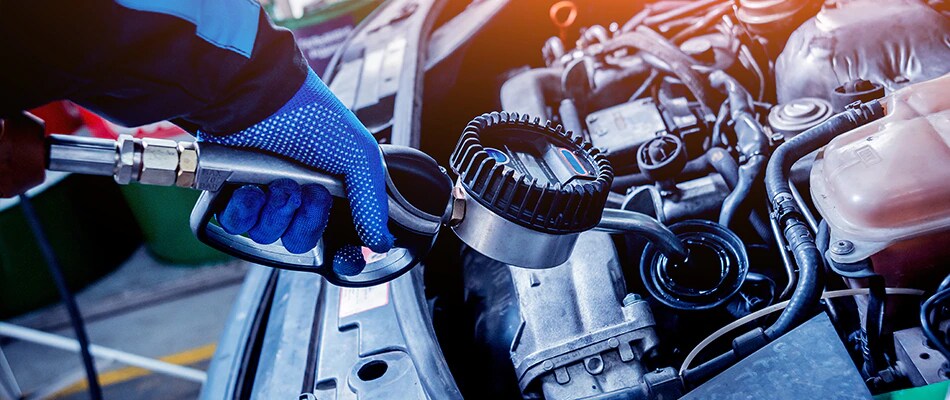 Keep Your Engine Running Smoothly with Regular Oil Changes
Oil changes are common items on your car's service schedule because they help to keep your engine running smoothly. Luckily, our team has all the tools and skills required to take care of your car's oil change needs and get you back on Denton roads again in no time. So, if your car is due for this basic but critical maintenance item, please don't hesitate to reach out to us. We'll be happy to assist!
Why does my car need an oil change?
Oil serves an essential purpose when it comes to your car's health and performance. Your engine needs oil to keep its fast-moving parts lubricated. Proper lubrication reduces wear and tear on your engine and helps to keep your engine from overheating. So, keeping up with oil changes is one of the best ways to keep your engine running smoothly.
What happens if I don't schedule regular oil changes?
Oil gets contaminated and breaks down over time, which is why it's important to change it. Letting it be can have a negative impact on your engine's efficiency, and it can even cause damage. Tending to your car's oil change needs is important if you want your car to run smoothly and efficiently.
When do I need to schedule an oil change?
Most cars need an oil change at least twice a year. We recommend scheduling an appointment every 5,000 to 7,500 miles or every six months, whichever comes first, for best results. If you have questions about what your car needs and when, we can help.
How do I schedule an oil change at Sign It Drive It Automotive Service?
Making an appointment at our service center is as easy as filling out our convenient contact form and checking the oil change box! If you have any other questions about our oil change service, please don't hesitate to ask!
Hours
Monday

8:00am - 6:00pm

Tuesday

8:00am - 6:00pm

Wednesday

8:00am - 6:00pm

Thursday

8:00am - 6:00pm

Friday

8:00am - 6:00pm

Saturday

8:00am - 2:00pm

Sunday

Closed