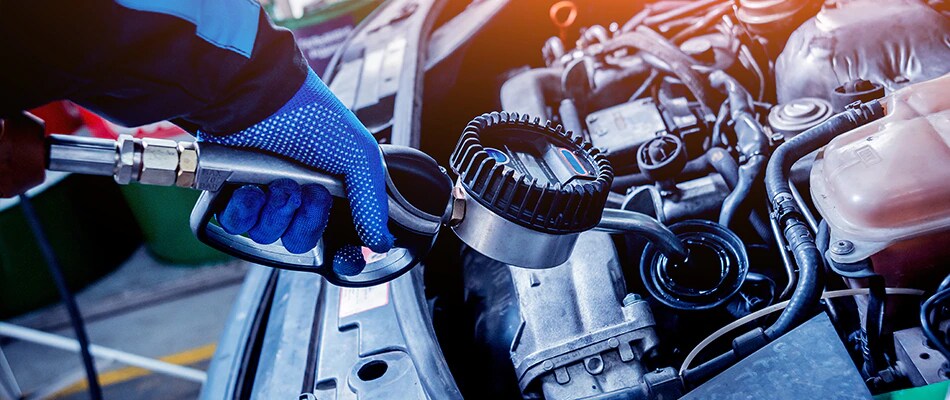 Keep Your Engine Running Smoothly with Regular Oil Changes
When do I need to schedule an oil change?
The classic advice is that oil should be changed every 3,000 to 5,000 miles. With today's more refined, longer lasting synthetic oils, many vehicles can go longer between oil changes. Some carmakers now recommend as long as every 7,500 to 10,000 miles. At Sign It Drive It, we often recommend more frequent oil change intervals, just to be on the safe side. That's especially true if you drive in dusty conditions or do a lot of stop-and-go driving. 
How do I schedule an oil change at Sign It Drive It Automotive Service?
Making an appointment at our service center is as easy as filling out our convenient contact form and checking the oil change box! If you have any other questions about our oil change service, please don't hesitate to ask!
Why does my car need an oil change?
At Sign It Drive It in Denton, TX, we know any engine faces relentless encroachment by uninvited guests like dirt, grime, dust and tiny metal fragments that can end up inside, just as a result of normal driving around Corinth or Argyle, TX. When you have us do a regular oil change, all that gunk inside your engine gets royally flushed out for good. Your engine gets a fresh new supply of clean lubrication to help keep it running at its best.
What happens if I don't schedule regular oil changes?
Oil gets contaminated and breaks down over time, which is why it's important to change it. Letting it be can have a negative impact on your engine's efficiency, and it can even cause damage. Tending to your car's oil change needs is important if you want your car to run smoothly and efficiently.
Hours
Monday

8:00am - 6:00pm

Tuesday

8:00am - 6:00pm

Wednesday

8:00am - 6:00pm

Thursday

8:00am - 6:00pm

Friday

8:00am - 6:00pm

Saturday

8:00am - 2:00pm

Sunday

Closed